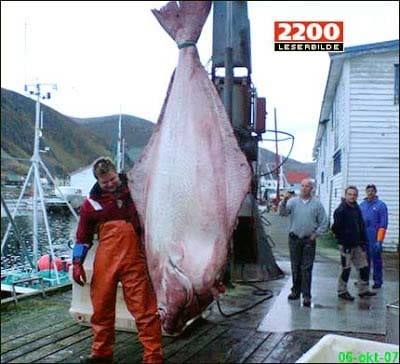 Is to get all the chores done first so that play is guiltless. I finished the laundry, and got the "office" straightened up – finally! So I am now off to buy halibut bait.
Guess who is fishing tomorrow?
ME!
Check out the biggest halibut ever caught in Norway. And no, I do not expect to catch anything remotely close to this.