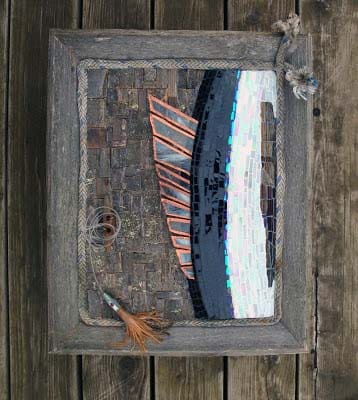 ok – so as I write this I am actually in Upham North Dakota. My arm is severely broken, the upper arm sporting a new rod from shoulder to elbow, and my shattered wrist held together with a plate and close to a dozen screws. I have been off work since September 10th, and we are well into October…what the heck? don't fall down a stairwell – that is what I have to say about that!
Left Mark's place in Sisters on October 7th and have been through Washington, Idaho, Montana and now North Dakota – heading back to Montana for Mark to hunt deer and antelope.
The pup, Izzy, has been enjoying the trip and maturing, though she has yet to point a bird…which is her job during the bird hunting!!! She has found and fetched a few, and I love her crazy.
Mark has been amazing taking care of the dogs and me and there has been so much scenery along the way…gorgeous. Facebook now sports close to 100 photos of the adventure so far. and the most exciting news is come February, I will be headed to Austin Texas to see my mosaic, Albacore Tuna on Dock, in the Mosaic Arts International show. I can't believe it got in the show and I can't wait to see it in the gallery. I will include a photo!